The Requirements
To be a strong fit for this role, you should have:
A bachelor's degree in Engineering, preferably Mechanical.
1 to 3 years of relevant experience.
Some HVAC design knowledge and experience.
Knowledge of the latest version of AutoCAD, Cawdor, Auto TURN, MS Office Suite applications including Outlook, Word, Excel, and PowerPoint, and MS Project.
Project cost estimating experience, preferably in HVAC building design and remodeling. Quick question for you - click here
Design experience with mechanical ventilation and heating, or electrical power and controls.
Knowledge of project management concepts and principles for HVAC design projects.
Strong customer service or sales experience is preferred; we will train a candidate with the required technical skills and an aptitude for working directly with clients.
The ability to work with a diverse group of internal and external stakeholders.
Solid technical writing skills.
Excellent interpersonal and communication skills and the ability to confidently articulate one-on-one.
In addition to these requirements you should be willing to travel in North America up to 30% of the time. Generally travel will be for only a day or two at a time, and happen Monday through Thursday.
?
Note: Currently our Corporate Office is in Seal Beach, however, in mid July we will be moving to the Newport Beach/Irvine area. The new office is located near the John Wayne airport.
The Role
Reporting to the Director of the Facility Group, as HVAC Facility Engineer you will design building modifications for customers who have purchased or converted to natural gas vehicles and are housing and servicing those vehicles onsite. Customer facilities must be brought up to code, and in this role you'll take ownership of a wide-scope of modification duties and follow projects from cradle to grave. Naturally, you'll spend a good deal of your time on design, but first you'll call on management representatives, and professional and technical personnel at commercial, industrial, and other establishments to determine needs and identify required modifications.
You'll travel to facilities throughout the U.S. and Canada, generally flying in the night before your meeting, then spending approximately three hours onsite working with the client and gathering as much information as possible about the facility. Post-meeting you will document the information and produce an assessment report. From there you will formulate plans, designs, cost estimates, and specifications for the construction, modification or modernization of each facility. Approximately 40% of your time will be spent on designing modifications and HVAC systems. You will make decisions to create design layouts and specifications then plan, organize, establish controls, integrate and complete engineering design projects using engineering and HVAC concepts, principals, practices and procedures.
Specifically you will:
Present information to convince prospective clients of the desirability and practicability of facility design products and services; provide engineering design technical support. Quick question for you - click here
Support the Request for Proposal (RFP) process by reading and providing input on the technical specifications in the proposal.
Respond to questions from the Sales team and customers via phone and email.
Research and apply engineering, building, and construction code requirements related to HVAC facility design.
Generate finalized engineering product drawings with critical dimensions, performance specifications, and quality specifications (standards and test procedures).
Transform initial conceptual drawings into construction documents, and prepare facility layout and detailed drawings and schematics.
Review and modify engineering drawings and designs to ensure adherence to established safety codes, building codes, specifications, and standards.
Research and apply code requirements and established design procedures.
Manage the design and drawings of multiple simultaneous projects in various stages of design and construction.
Review Engineering designs for compliance with engineering principles, company standards, customer contract requirements and related specifications.
Create engineering design plans utilizing AutoCAD, Cawdor, Auto TURN, MS Office applications and/or MS Project.
Write reports, business correspondence and procedure manuals.
Determine the feasibility of modifying a facility to meet requirements.
Conduct quality assurance / quality control (QA/AC) of all documents and reports, verifying accuracy of data, information, and calculations.
?
?Note: this description is intended to give you a general overview of the position and is not an exhaustive listing of duties and responsibilities.
Why Clean Energy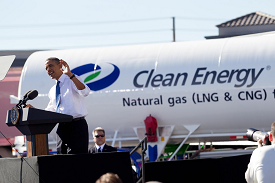 Professional growth
-- your supervisor has a great deal of talent and experience and will help you gain the needed skills to be successful. For example, you'll learn the natural gas industry, if you don't already know it, become skilled at guiding customers, and so much more. If you bring technical skill and a willingness to learn, we'll make sure you have the tools you need to succeed.
Career growth
-- this department was added just over a year ago. We started with two and now have five on our team. We're very busy and expect that our department will continue to grow and develop alongside the company. Prove yourself and you could pursue a Senior HVAC Facility Engineer or alternate engineering role, or another opportunity brought about by strong growth.
Visibility and impact
-- this is a role for a professional who wants to take their talent to the next level and directly interact with clients. You'll make key decisions about modifications, present your ideas and enjoy the visibility and impact that are achieved by successfully guiding projects from start to finish.
The right solutions
-- as more organizations explore alternative fuel vehicles, Clean Energy offers the right solutions at the right time. Nearly 14 million natural gas vehicles are on the road throughout the world, but only about 117,000 are in the U.S., according to the U.S. Energy Information Administration. Clean Energy is actively changing that statistic by building an infrastructure of commercial fueling stations, as well as building a portfolio of subsidiary, like-minded companies to drive success.
Proven strong leadership
-- you will join a team of accomplished, seasoned professionals at Clean Energy, led by Andrew Littlefair. Mr. Littlefair served as President of Pickens Fuel Corp (PFC), predecessor company of Clean Energy, which he co-founded in 1997 with Boone Pickens and was Staff Assistant to then President Ronald Reagan in the Office of Presidential Advance from 1983 to 1987. Our executive team's profiles can be viewed at
CleanEnergyFuels.com
.
Solid growth
-- more and more organizations are exploring alternative fuel vehicles and Clean Energy is transforming exploration to a viable choice. For instance, in 2009 we opened the world's largest public LNG truck fueling station to serve the Ports of Los Angeles and Long Beach as well as regional trucking. As more organizations convert, more will need facility modifications. In fact, since January 2013, our department has managed more than 100 projects! As the demand grows, so will our department.
Excellent compensation
-- in addition to a competitive salary and bonus opportunity, we offer a comprehensive benefits package that includes all you would expect -- healthcare, PTO, etc., plus some pleasant surprises, such as a discretionary match on our 401(k) plan -- in four of the last five years the company has matched 50% of the employees' annual contribution.
Keys to Success
This role requires far more than design work and because of the scope of responsibilities, we know there to be a learning curve. We will bring you up to speed phase by phase, e.g. codes, conceptual designs, design modifications, assessment reports, working directly with customers and contractors, overseeing consultants, etc., so it might take a year to become fully acclimated to your role. To be successful, you should be dedicated to knowledge gain and willing to add skills that go beyond the standard HVAC Designer job description. Since it takes so long to fully learn the role, we're looking for an individual who expects to stay and evolve with Clean Energy for years to come.

Ours is a fast-moving, dynamic environment where strong growth leads to continuous change and development. To be successful in our culture you'll be self-driven and motivated, have a positive attitude and a desire to learn and contribute in an evolving landscape. We are a cohesive, skilled and cooperative department, all dedicated to the benefits of clean energy fuel. If you have an entrepreneurial spirit, a proactive style, a strong work ethic, a team mindset, and the desire to make a difference, you'll fit right in.

About Us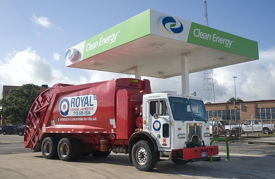 Taking the Lead in Clean-air Transportation
Clean Energy has a broad customer base in the solid waste, transit, ports, shuttle, taxi, trucking, airport and municipal fleet markets, fueling thousands of vehicles at more than 280 strategic locations (and growing) across the United States and Canada.
Clean Energy owns and operates two LNG production plants, one in Willis, TX and one in Boron, CA, with combined capacity of 260,000 LNG gallons per day and designed to expand to 340,000 LNG gallons per day as demand increases. It also owns and operates a landfill gas facility in Dallas, TX that produces renewable methane gas or biomethane for delivery in the nation's gas pipeline network.
America's Natural Gas Highway
-- Coast-to-Coast and Border-to-Border LNG Truck Fueling
Trucks powered by cleaner, cheaper and All-American natural gas will soon travel the country on America's Natural Gas Highway. We are building a network of LNG truck fueling stations on the Interstate Highway System and in major metropolitan areas. Soon, natural gas fueling infrastructure will be ready to serve long-haul trucks traveling across the USA as well as regional trucks working within local areas.
The Clean Energy vision extends beyond servicing the high fuel-use requirements of fleet operators. We are committed to helping businesses access the measurable advantages of clean-fuel solutions. Simultaneously, we are committed to protecting our environment as the leader in clean-air transportation. Clean Energy has proven that business and environmental goals can indeed find common ground, with mutually profitable results. Our vision and efforts have received recognition and awards from business and environmental organizations alike.
Pictured: the solid waste and environmental services industries are "early adopters" of natural gas vehicles because natural gas is cheaper, cleaner, domestically abundant, and it works.