The Requirements
To be a good fit for this opportunity you will have:
A bachelor's degree, highly preferred, or the equivalent combination of education and experience.
3 to 5 years of experience in vehicle fleet management or fleet sales. Quick question for you - click here
Solid knowledge of the Dallas area, such as a person typically would gain by living here for 3 to 5 years.
Strong oral and written communication skills.
Proficiency with Microsoft Office applications.
The ability to calculate mathematical figures and amounts and apply concepts of basic algebra and geometry.
Excellent problem solving and reasoning skills.
Preferred but not required:
Bilingual in Spanish.
Experience with Microsoft CRM or other similar database.
Working out of your home office, you'll cover the Dallas area and occasional overnight travel may be required. As you succeed in the role, there may be the opportunity to expand this territory.
The Role
As Account Manager for the Dallas territory, you'll employ a targeted marketing approach to grow the sales of natural gas to a variety of fleet customers, including existing clients and new accounts. You will work closely with the Regional Manager, Central Region and other members of the sales team to gain insight into the industry and hone your sales skills.
Your job will be to add volume to our existing infrastructure through the relationships you develop with customers out in the field. You will be interacting, communicating and influencing a variety of small business owners, fleet owners and other decision makers, so your communication and interpersonal skills are key.
Quick question for you - click here

Although some sales experience is necessary, this role will provide you with the opportunity to learn many aspects of the natural gas fueling business from the ground-up -- including sales and conflict management techniques, customer service, station financing, cost control and proposal writing.
More specifically, you will:
Seek out and research prospective customers through making phone calls, traveling, attending conferences, and utilizing the Internet.
Compile lists of prospective customers for use as sales leads based on information from newspapers, business directories, industry ads, trade shows, websites and other sources.
Manage and grow relationships with various prospects, clients, and partners in the natural gas fuel industry.
Establish and develop relationships with local decision makers (i.e. city council members, fleet managers, public works directors, etc.).
Educate the economic and health benefits of natural gas vehicles to local communities, city councils and trade associations.
Market to new and existing customers through creation, development, and implementation of various business solutions.
Coordinate planning of marketing promotions, including advertising and special sales.
Travel throughout your assigned territory to call on regular and prospective customers to solicit orders, or communicate with customers by phone or email.
Estimate demand for proposed projects based on market research and consumer trends.
Develop and deliver presentations on Clean Energy services to small, medium and large groups.
Develop proposals for prospects.
Review and understand station contracts and fueling agreements.
Provide input to the management team on new product or service features to be developed to meet current and future customer needs.
Work closely with the Engineering department on the development of assigned projects and with the Operations department on station operations and performance.
Keep account activities and literature up to date.
Provide guidance and support to junior business development staff.
Note: this description is intended to give you a general overview of the position and is not an exhaustive listing of duties and responsibilities.
Why Clean Energy
Strategic impact
-- you'll be participating in a very important effort to maximize profitability within your territory. The industry is taking notice of the economic benefits of natural gas, and you'll play a key role in helping smaller fleet and business owners understand the cost savings and economic advantages of our products--ultimately benefiting the customer and helping to grow our business.
Career development and growth
-- this role is an excellent starting point for your career within Clean Energy. Demonstrate your talent and find success as an Account Manager, and you will be positioned to pursue higher level sales and management opportunities.
Green standard for sustainability
-- you probably already knew that natural gas burns much more cleanly than gasoline and diesel, producing significantly lower greenhouse gas emissions. But did you also know that natural gas is increasingly renewable, using biomethane reclaimed from landfill via waste-to-energy solutions? Clean Energy is helping companies and public organizations meet aggressive environmental goals.
Proven strong leadership
-- you will join a team of accomplished, seasoned professionals at Clean Energy, led by Andrew Littlefair. Mr. Littlefair served as President of Pickens Fuel Corp (PFC), predecessor company of Clean Energy, which he co-founded in 1997 with Boone Pickens and was Staff Assistant to then President Ronald Reagan in the Office of Presidential Advance from 1983 to 1987. Our executive team's profiles can be viewed at
CleanEnergyFuels.com.
Solid growth
-- Clean Energy has the right solutions at the right time, as more and more organizations are exploring alternative fuel vehicles and solutions. For instance, in 2009 we opened the world's largest public LNG truck fueling station to serve the Ports of Los Angeles and Long Beach as well as regional trucking (pictured at right); this facility will help transportation companies comply with the Port of Long Beach's Clean Air Action Plan.
Excellent compensation
-- in addition to a competitive salary and multiple commission streams, we offer a comprehensive benefits package.
Keys to Success
Since you will spend a good chunk of your time in the field calling on customers, organizational skills will be essential for your success as an Account Manager. You need to be able to efficiently plan your day, and then execute that plan in order to stay on track and organized.

As you can see from the description under The Role, there will be a lot of interaction with various types of clients, vendors and co-workers, meaning you'll need to be engaging, interesting and relatable. Energetic and outgoing individuals with a drive for results will be an ideal fit for this role.
About Clean Energy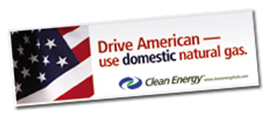 Taking the Lead in Clean-air Transportation
Clean Energy has a broad customer base in the solid waste, transit, ports, shuttle, taxi, trucking, airport and municipal fleet markets, fueling thousands of vehicles at more than 280 strategic locations (and growing) across the United States and Canada.
Clean Energy owns and operates two LNG production plants, one in Willis, TX and one in Boron, CA, with combined capacity of 260,000 LNG gallons per day and designed to expand to 340,000 LNG gallons per day as demand increases. It also owns and operates a landfill gas facility in Dallas, TX that produces renewable methane gas or biomethane for delivery in the nation's gas pipeline network.
America's Natural Gas Highway
-- Coast-to-Coast and Border-to-Border LNG Truck Fueling
Trucks powered by cleaner, cheaper and All-American natural gas will soon travel the country on America's Natural Gas Highway. We are building a network of LNG truck fueling stations on the Interstate Highway System and in major metropolitan areas. Soon, natural gas fueling infrastructure will be ready to serve long-haul trucks traveling across the USA as well as regional trucks working within local areas.
The Clean Energy vision extends beyond servicing the high fuel-use requirements of fleet operators. We are committed to helping businesses access the measurable advantages of clean-fuel solutions. Simultaneously, we are committed to protecting our environment as the leader in clean-air transportation. Clean Energy has proven that business and environmental goals can indeed find common ground, with mutually profitable results. Our vision and efforts have received recognition and awards from business and environmental organizations alike.