The Requirements
To be successful in this position you will have:
A high school diploma or GED equivalent.
A minimum of 2 to 5 years of related experience, or an equivalent combination of education and experience.
PLC experience with demonstrated ability is a plus.
Well developed electrical and mechanical abilities and a strong understanding of how things work together.
The practiced skill of diagnosing and repairing mechanical problems on high pressure gas/air systems is a plus.
The demonstrated ability to diagnose and repair electrical problems such as current overloads, ground faults, open circuits and faulty relay logic. Quick question for you - click here
The skill to monitor, check and correct phase imbalances, current draw, low voltage power supplies, pressure transmitters, relay logic and programmable logic control operation.
A commitment to working safely with high pressure gases and electrical components
Your own tools, a well developed professional style set 1 ½" and less wrenches/sockets/Allen wrenches/pliers/pipe wrench/large adjustable wrench, etc. A tool allowance can be used to purchase larger or non-standard tools.
Basic knowledge of Microsoft Office applications.
A solid DMV record with no moving violations.
The ability to be on call 24/7. You will need to hit response times (specified by contract) 100% of the time. You may be required to work overtime on an emergency basis.
A home neighborhood/environment safe and secure enough to park a fully stocked company truck.
Key competencies:
Interpersonal and customer service skills -- the talent to effectively interact with customers, acting as a strong representative for Clean Energy, building client relationships, and responding to requests in a timely and appropriate manner.
Client communication abilities -- the skill and talent to take highly technical information, translate it, then present it to customers in easily understandable terms.
Language and communication skills -- the ability to read and comprehend simple instructions, short correspondence and memos, write simple correspondence, and effectively present information in one-on-one and small group situations to customers, clients, and other Clean Energy employees.
Mathematical skills and reasoning abilities -- the skill to add, subtract, multiply, and divide in all units of measure, using whole numbers, common fractions, and decimals; to compute rate, ratio, and percent and draw and interpret bar graphs. You'll need to apply common sense understanding to carry out detailed written or oral instructions and deal with problems involving a few concrete variables in standardized situations.
In addition to these requirements, it is important for you to understand that this is a role for a true road warrior. You will use a company truck and tow an equipment trailer, and you may drive to anywhere in the Central U.S., from Dallas, Texas, to Omaha, Nebraska, to Fargo, North Dakota, to Chicago, Illinois. It won't be unusual for you to be on the road for two to three weeks at a time, and even when you are home on weekends, you'll be back on the road on Monday.
Quick question for you - click here

The Role
Reporting to the Operations Manager, you will join a team that includes two other Preventative Maintenance Technicians. This team supports fueling stations around the Central U.S., and we are building more stations all the time. Though you'll come in with solid skills, we don't expect you to know our industry; we'll provide you with training on the equipment you'll service.
You will make periodic inspections of assigned fueling stations, including all equipment, to determine proper and normal operating conditions. You'll check and record operational data such as fluid levels, temperatures and pressures, compare these to trends and make corrections as needed.
Some calls will be short, and will involve checking fluid levels, changing filters, ensuring electrical connections are tight, etc. Others may be longer, involving steam cleaning or painting parts of the station. When there are issues, you will troubleshoot and repair them. In some cases, particularly as you are learning, you may need to submit a work order for someone else to make a repair (for example, a compressor that needs to be rebuilt), however, your goal is to do as much of the work yourself a possible.
Specifically you will:
Install, remove and modify fueling locations and equipment.
Maintain all fueling related equipment and structures in accordance with manufactures and Clean Energy guidelines. Quick question for you - click here
Clean and maintain fueling locations by picking up trash, emptying trash cans and dumpsters, hand cleaning and polishing fueling equipment, and painting and maintaining the canopy, lot, islands, and surrounding landscaping in and outside of enclosures.
Install, remove and modify fueling station equipment as assigned by your supervisor.
Over time, we'll look to you to develop the skills to inspect, maintain, adjust, repair or replace:
Electrical equipment, including electrical wiring, conduits, panels, switchgear, switches, gauges, transducers, solenoids, gas dryers, actuators, motors, meters and controls.
Mechanical equipment such as compressors, pumps, engines, intercoolers, after coolers, heat exchangers, piping, tubing, fittings, filters, traps, gas dryers, fasteners, valves and actuators.
Note: this description is intended to give you a general overview of the position and is not an exhaustive listing of duties and responsibilities.
Pictured: this fueling station at the Port of Long Beach, California, provides both LNG and compressed natural gas (CNG). Clean Energy solutions are helping the port achieve aggressive clean air goals.
Why Clean Energy
Professional development
-- this role requires a broad skill-set including electrical, mechanical, PLC and more, meaning there's plenty of room for professional growth. For example, you may come in with expertise in mechanical systems, and grow your electrical skills to match.
Develop a career for the future
-- natural gas is here to stay, and you'll come in on the ground floor of the industry. Additionally, your success in this role could set you up to pursue promotion to the Service Technician or even Senior Service Technical level. This won't happen overnight; you'll need to pay your dues and prove yourself, but we're looking for strong performers who can grow with us.
Autonomy and support
-- if you appreciate the opportunity to plan out your schedule and achieve goals independently, this could be a great fit for you. On the flip side, of course, you will need to meet the obligations of service agreements and the expectations of customers. But as long as you are getting the job done, we'll provide support when you need it and "elbow room" when you don't.
Green standard for sustainability
-- you probably already knew that natural gas burns much more cleanly than gasoline and diesel, producing significantly lower greenhouse gas emissions. But did you also know that natural gas is increasingly renewable, using biomethane reclaimed from landfill via waste-to-energy solutions? Clean Energy is helping companies and public organizations meet aggressive environmental goals.
Proven strong leadership
-- you will join a team of accomplished, seasoned professionals at Clean Energy, led by Andrew Littlefair. Mr. Littlefair served as President of Pickens Fuel Corp (PFC), predecessor company of Clean Energy, which he co-founded in 1997 with Boone Pickens and was Staff Assistant to then President Ronald Reagan in the Office of Presidential Advance from 1983 to 1987.
Solid growth
-- Clean Energy has the right solutions at the right time, as more and more organizations are exploring alternative fuel vehicles and solutions. We fuel over 30,000 vehicles at more than 340 strategic locations across the United States and Canada with a broad customer base in the refuse, transit, trucking, shuttle, taxi, airport and municipal fleet markets.
Excellent compensation
-- in addition to a competitive wage and bonus potential, we offer a comprehensive benefits package that includes all you would expect plus some pleasant surprises, such as a discretionary match on our 401(k) plan -- in four of the last five years the company has matched 50% of the employee's annual contribution.
Pictured: Clean Energy is building America's Natural Gas Highway®, a coast-to-coast network initially comprised of approximately 150 LNG truck fueling stations connecting major freight trucking corridors. You'll help keep that Highway rolling strong.
Keys to Success
This role combines a unique combination of traits: technical prowess, a commitment to safety, strong analytical skills, and customer service savvy. You'll need to be able to get along well with a variety of personalities, and bring strong listening skills as you interact with customers. The role requires technical skills, but in the end, it's all about the customers.
You also will need to be resourceful and self-sufficient; ideally you will enjoy digging in and figuring out how to fix something. Of course, you'll need to understand and respect the high pressure and low temperatures, and always follow safety protocols. But the more you can do for yourself, the more you demonstrate your value and potential to move up.
In addition, in order to be an outstanding Preventative Maintenance Technician, you will:
Prove yourself to be reliable, trustworthy and self-directed.
Bring a strong sense of urgency.
Assume a sense of ownership around protecting the interests and assets of Clean Energy and our customers.
Remain flexible in order to respond to changing priorities.
Maintain a "do what it takes" attitude.
Represent Clean Energy in the best light possible, both in the quality of your work and in your interactions with customers.
About Clean Energy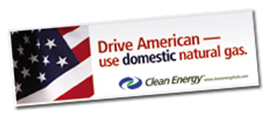 Taking the Lead in Clean-air Transportation
Clean Energy has a broad customer base in the solid waste, transit, ports, shuttle, taxi, trucking, airport and municipal fleet markets, fueling more than 21,000 vehicles at 224 strategic locations across the United States and Canada.
Clean Energy owns and operates two LNG production plants, one in Willis, TX and one in Boron, CA, with combined capacity of 260,000 LNG gallons per day and designed to expand to 340,000 LNG gallons per day as demand increases. It also owns and operates a landfill gas facility in Dallas, TX that produces renewable methane gas or biomethane for delivery in the nation's gas pipeline network.
The Clean Energy vision extends beyond servicing the high fuel-use requirements of fleet operators. We are committed to helping businesses access the measurable advantages of clean-fuel solutions. Simultaneously, we are committed to protecting our environment as the leader in clean-air transportation. Clean Energy has proven that business and environmental goals can indeed find common ground, with mutually profitable results. Our vision and efforts have received recognition and awards from business and environmental organizations alike.