The Requirements
To be a good fit for this opportunity you will have:
A bachelor's degree or an equivalent combination of education and relevant experience.
Five to eight years of experience managing a call center and focusing both on operations and staff management.
Two or more years of experience running a call center that includes critical functions and/or timed response.
Proven leadership skills, including people management and change management.
Experience demonstrating your ability to establish or expand a customer service / call center function, Quick question for you - click here such as:

Hiring, training, motivating, managing, and evaluating a staff of at least two -- and preferably more -- customer service reps.
Evaluating / selecting a third party customer service provider.
Managing the relationship with a third party customer service provider.
Working with IT on CRM and telephony systems, and required customization.
Managing a significant system and / or process change in a call center environment.

Experience managing an offsite location would be a plus.
Solid analytical and critical thinking skills and the ability to gather and analyze statistical data and generate customer service reports.
Excellent problem solving skills.
Solid planning, time management and organizational skills.
Strong oral, written and interpersonal communication abilities to effectively interact and communicate with customers, staff and management.
Proficiency with MS Office Suite including Excel and PowerPoint; familiarity with Visio is a plus.
Please note that our offices currently are in Seal Beach, where you will start, but we are planning to move to Newport Beach in mid-2013.
Role Overview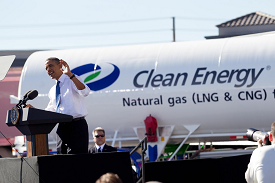 In the past several years we've built our foundation, developed the corporate ERP, and concentrated on enabling our growth by expanding our customer base and the number of stations available. Currently a third party vendor handles customer service for us. Since we have stringent contracts demanding immediate service in the case of automation error, this is a 365/24/7 function.
Reporting to the Vice President of Operations, you will first learn the systems we have in place and gain the needed company knowledge. Then you'll assess what needs to be done to create and launch the customer service department; while we have a vendor, we'll look to you to take a square-one approach. If we create the function in-house, we expect you'll need to hire and train six or seven CSRs, and work with IT and external vendors to set up the systems.
Quick question for you - click here

If it seems more appropriate to outsource, you will evaluate vendors, establish the service agreement, and manage the relationship moving forward. Your model may involve a combination of the two -- or something we haven't even thought of yet.
Whatever the case, you will interact with our customer base to provide reports and other value-add services. Over time you will integrate revenue generation activities.
The center will handle all incoming calls. The nature of the calls generally cover four areas: inquiries regarding the Clean Energy credit card; questions about a bill; marketing questions such as, "Where can I get gas and what kind of vehicles should I buy" (these are handled in tandem with sales and marketing); and automated equipment calls (managed cross-functionally with operations). The equipment event calls must be managed with a sense of urgency and on a 24-hour clock. Though they're rare, we must always be ready.
Note: this is a high level overview of the role. To take a deeper dive into the details, see the
Role Specifics
tab.
Pictured: the political climate is ripe for expansion in environmentally friendly fuels, and Clean Energy is in the vanguard of the industry.
Role Specifics
You will direct and coordinate customer service activities, assuming responsibility for the overall direction, coordination, and evaluation of the Customer Service Department. Depending on how we move forward in building out this function, your activities may include:
Designing and building a new scalable customer service department from the ground up and creating and staffing a brand new customer service call center contemplating existing and new systems, space constraints, 24/7 coverage using third party resources and internal staffing to accomplish customer support services.
Being a customer service visionary to create and implement systems, policies and procedures in a scalable centralized department.
Managing a 365/24/7 call center with calls generally in four areas: Clean Energy credit cards, billing questions, marketing questions, and automated equipment calls.
Supervising call center staff and related operations, assuring customers receive superior grade service. You might determine staff requirements, schedules, hours, assignments and requirements to effectively manage the customer service function.
Reviewing customer requests for service, determining cause for service request, determining solutions and responding to the customer.
Hiring, training, motivating, managing and evaluating customer service representatives onsite and at offsite locations.
Gathering and analyzing statistical data and generating customer service reports.
Effectively interacting and communicating with customers and all levels of employees and management.
Managing by influence in a matrix organization.
Establishing, monitoring and analyzing key performance indicators for the Customer Service Department.
Driving customer satisfaction rates, including creating and managing customer satisfaction surveys.
Note: this is a detailed description of the role. To get the 30,000 foot view, see the
Role Overview
tab.
Pictured: a multi-use fueling station at Los Angeles International Airport. The station serves taxis and transit vehicles as well as 18-wheelers.
Why Clean Energy
Impact now and later
-- this is a new role and you'll be at the helm. You'll enjoy planning the vision, working cross-functionally to make it happen, and going through the policy and procedure implementation process. You are the expert and we'll look to you to lead us and design the best possible system. If it's done well, you will have created a scalable model that can match our growth for years to come.
Career development
-- you will enjoy the entrepreneurial start-up energy of creating a new department, but also have the security, stability and resources of Clean Energy. We fuel over 530 fleet customers and 25,000 vehicles at more than 280 strategic locations across the country, with a broad customer base in the refuse, transit, trucking, shuttle, taxi, airport and municipal fleet markets. If you are excited by new challenges and you'd like to stretch and grow your skills, this is the perfect platform. As an additional benefit, you'll enjoy the mentorship of a talented and knowledgeable VP of Operations.
Proven strong leadership
-- you will join a team of accomplished, seasoned professionals at Clean Energy, led by Andrew Littlefair. Mr. Littlefair served as President of Pickens Fuel Corp (PFC), predecessor company of Clean Energy, which he co-founded in 1997 with Boone Pickens and was Staff Assistant to then President Ronald Reagan in the Office of Presidential Advance from 1983 to 1987. Our executive team's profiles can be viewed at
CleanEnergyFuels.com
.
Solid growth
-- Clean Energy has the right solutions at the right time, as more and more organizations are exploring alternative fuel vehicles and solutions. For instance, in 2009 we opened the world's largest public LNG truck fueling station to serve the Ports of Los Angeles and Long Beach as well as regional trucking; this facility will help transportation companies comply with the Port of Long Beach's Clean Air Action Plan.
Excellent compensation
-- in addition to a competitive salary and bonus incentive program, we offer a comprehensive benefits package that includes all you would expect plus some pleasant surprises, such as a discretionary match on our 401(k) plan -- in four of the last five years the company has matched 50% of the employee's annual contribution.
Pictured: Clean Energy is building America's Natural Gas Highway, a coast-to-coast infrastructure to deliver CNG, LNG and RNG to an expanding customer base.
Keys to Success
If you've moved up through the customer service ranks, helped grow a department and learned the fundamentals, you'll have a distinct advantage, but a background in process is essential. In order to find success you'll determine what you need and know how to get it. You're the expert so we expect you to own the position, approaching the initiative as a value proposition that will increase our level of service, and you should be as scalable as the systems, handling more and more as we grow. A personality that will fit here will be independent and self-starting, intellectual and analytical, with a core focused on service. You also will need highly developed interpersonal skills that can help you troubleshoot and solve problems cross-functionally, push back when necessary while still maintaining a uniform focus, and gain team and leadership respect.
About Clean Energy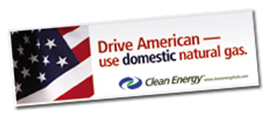 Taking the Lead in Clean-air Transportation
Clean Energy has a broad customer base in the solid waste, transit, ports, shuttle, taxi, trucking, airport and municipal fleet markets, fueling more than 21,000 vehicles at 280 strategic locations across the United States and Canada.
Clean Energy owns and operates two LNG production plants, one in Willis, TX and one in Boron, CA, with combined capacity of 260,000 LNG gallons per day and designed to expand to 340,000 LNG gallons per day as demand increases. It also owns and operates a landfill gas facility in Dallas, TX that produces renewable methane gas or biomethane for delivery in the nation's gas pipeline network.
The Clean Energy vision extends beyond servicing the high fuel-use requirements of fleet operators. We are committed to helping businesses access the measurable advantages of clean-fuel solutions. Simultaneously, we are committed to protecting our environment as the leader in clean-air transportation. Clean Energy has proven that business and environmental goals can indeed find common ground, with mutually profitable results. Our vision and efforts have received recognition and awards from business and environmental organizations alike.