The Requirements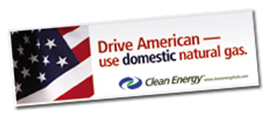 To be a strong fit for the role of Planner, you should have:
A bachelor's degree from a four-year college or university, or the equivalent combination of education and experience.
5+ years of requisite and relevant planning experience.
Knowledge of regulations and laws pertaining to construction projects.
Familiarity and experience with attaining entitlements and building permits.
Knowledge of project planning, budgeting, and scheduling. Quick question for you - click here
Experience effectively presenting to high-level audiences.
Solid math skills and the ability to write technical reports.
The disposition to thrive in a growing and changing, deadline driven environment.
The ability to use MS Project, and MS Office Suite applications including Word, Excel and PowerPoint.
In addition you'll need the following core competencies and characteristics:
The ability to routinely and regularly exercise independent judgment.
Solid analytical and problem solving skills.
Strong written and verbal communication skills.
Exceptional organization skills and stringent attention to detail.
The ability to be effective working autonomously and as part of a team.
A strong work ethic.
This role will require you to travel domestically approximately 80% of the time. Trips generally last two days and then you'll be in the office for a day or two. We are currently undergoing a change in our corporate office location. Much of the team is still in Seal Beach, but will move to Irvine by September. Construction and Engineering have already moved.
The Role
As Planner, you will report to the Manager, Permitting Administration, and be responsible for the planning and analysis of new construction development projects for fueling stations. At any one time, you'll have between 10 and 15 projects in process. For each of your assigned projects you will travel to that site, conduct site investigations, gather and analyze data from multiple sources, and determine each site's planning and development requirements. You'll work closely with internal and external stakeholders, ensuring that projects comply with state, county, and/or local regulations and permitting requirements. Post research, and core to your position, you will develop and write an investigative report which will provide a road map of action items required before breaking ground, as well as alternatives to consider. As a Planner, you will generally work on projects of greater complexity and scope, while Associate Planners take the more limited projects. On occasion you might partner with another Planner/Associate Planner and write a report in tandem.
Specifically, you will:
Identify and determine the state, county, and local codes, ordinances and regulations that are applicable to station design and construction projects. Quick question for you - click here
Conduct site investigations, review parcel maps, and review geotechnical studies.
Plan schedules for obtaining necessary permits and other development requirements for completion of the project.
Determine necessary approvals required for projects and create plans for obtaining approvals.
Review planning documents such as regulatory agency applications, instructions, check lists, or plan-check comments and determine appropriate action.
Prepare presentations on project plans, schedules and details.
Make formal and informal presentations on project plans to internal staff, planning & zoning boards, and/or City Council members.
Obtain required approvals from Planning & Zoning departments or other discretionary approvals to implement construction plans.
Maintain tracking resources, correspondence, and documentation.
Identify and resolve problems and issues with an AHJ.
Conduct a quality check of all documents and reports, verifying accuracy of data, information and calculations.
As you know, planning is a highly collaborative endeavor and you'll leverage your strong communication and presentation skills daily. Internally you'll team with the Business Development Manager, Construction Manager, other Planners, the Engineering department, Architects, Community Outreach and others, meeting weekly to provide project updates. Externally you'll work with and present to state, and local governments, fire departments and other stakeholders, determining the various governmental development codes, guidelines, or ordinances, and ensuring adherence.
Quick question for you - click here

In all projects you'll utilize a project planning process that encourages objective metrics, feedback, effective controls and stakeholder involvement.
Note: this description is intended to give you a general overview of the position and is not an exhaustive listing of duties and responsibilities.
Why Clean Energy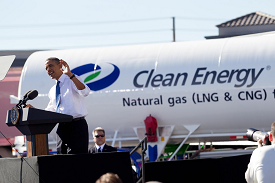 Professional growth
-- you'll be joining a department with seasoned and skilled planning professionals. This is an opportunity where you will continue to develop your skills and enjoy the guidance of a supervisor expert in her field. Of course, that doesn't mean you'll be micro-managed. We are all very busy, so while there will be help when you need it, you'll have plenty of "elbow room" when you don't.
The right solutions
-- as more organizations explore alternative fuel vehicles, Clean Energy offers the right solutions at the right time. Nearly 14 million natural gas vehicles are on the road throughout the world, but only about 117,000 are in the U.S., according to the U.S. Energy Information Administration. Clean Energy is actively changing that statistic by building an infrastructure of commercial fueling stations, as well as building a portfolio of subsidiary, like-minded companies to drive success.
Proven strong leadership
-- you will join a team of accomplished, seasoned professionals at Clean Energy, led by Andrew Littlefair. Mr. Littlefair served as President of Pickens Fuel Corp (PFC), predecessor company of Clean Energy, which he co-founded in 1997 with Boone Pickens and was Staff Assistant to then President Ronald Reagan in the Office of Presidential Advance from 1983 to 1987. Our executive team's profiles can be viewed at
CleanEnergyFuels.com
.
Solid growth
-- more and more organizations are exploring alternative fuel vehicles and Clean Energy is transforming exploration to a viable choice. For instance, in 2009 we opened the world's largest public LNG truck fueling station to serve the Ports of Los Angeles and Long Beach as well as regional trucking (pictured at right); this facility will help transportation companies comply with the Port of Long Beach's Clean Air Action Plan.
Excellent compensation
-- in addition to a competitive salary, we offer a comprehensive benefits package that includes all you would expect -- healthcare, PTO, etc., plus some pleasant surprises, such as a discretionary match on our 401(k) plan -- in four of the last five years the company has matched 50% of the employee's annual contribution.
Keys to Success
To be successful in this role you will need a rounded skill-set that includes technical, interpersonal, written and verbal communication and strong presentation skills. You will frequently give presentations to the city council, business groups, neighborhood groups, etc. that should be informed, effective and given in context to the community's plans and guidelines for development. It will be important for you to be an expert who can answer questions. You will seek multiple, discretionary approvals, so you'll not only need to present effectively, you'll also need to understand the process for obtaining the required approvals. For example, depending upon the project and location, you could need a special permit if specifications deviate from the code or zoning designations, conditional or specific use permits, environmental studies, etc. You will need to take full ownership of your duties, ensuring that all the required plans, studies, and other materials needed for discretionary approvals are submitted, negotiated, and approved.

To excel in this role, you should have an entrepreneurial spirit and the ability to effectively find your way without fully fleshed SOPs (standard operating procedures) in place. Yes, we have processes in place, but we're growing so quickly that often we need to adjust what we have and find the best way to proceed. Things are continuously changing and you'll need the flexibility to adapt and meet those changes. As an experienced professional you already know that you'll need to be flexible with your schedule -- City Council meetings often happen at night and it's not uncommon to be required at a potential site early in the morning. This is a highly deadline driven role, so you'll fulfill your obligations as needed to hit the mark.
About Us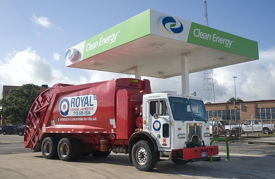 Taking the Lead in Clean-air Transportation
Clean Energy has a broad customer base in the solid waste, transit, ports, shuttle, taxi, trucking, airport and municipal fleet markets, fueling thousands of vehicles at more than 280 strategic locations (and growing) across the United States and Canada.
Clean Energy owns and operates two LNG production plants, one in Willis, TX and one in Boron, CA, with combined capacity of 260,000 LNG gallons per day and designed to expand to 340,000 LNG gallons per day as demand increases. It also owns and operates a landfill gas facility in Dallas, TX that produces renewable methane gas or biomethane for delivery in the nation's gas pipeline network.
America's Natural Gas Highway
-- Coast-to-Coast and Border-to-Border LNG Truck Fueling
Trucks powered by cleaner, cheaper and All-American natural gas will soon travel the country on America's Natural Gas Highway. We are building a network of LNG truck fueling stations on the Interstate Highway System and in major metropolitan areas. Soon, natural gas fueling infrastructure will be ready to serve long-haul trucks traveling across the USA as well as regional trucks working within local areas.
The Clean Energy vision extends beyond servicing the high fuel-use requirements of fleet operators. We are committed to helping businesses access the measurable advantages of clean-fuel solutions. Simultaneously, we are committed to protecting our environment as the leader in clean-air transportation. Clean Energy has proven that business and environmental goals can indeed find common ground, with mutually profitable results. Our vision and efforts have received recognition and awards from business and environmental organizations alike.
Pictured: the solid waste and environmental services industries are "early adopters" of natural gas vehicles because natural gas is cheaper, cleaner, domestically abundant, and it works.