The Requrirements
The ideal candidate will have the strategic vision around risk management that comes from working in a large corporation as well as the willingness to wear multiple hats that typically comes from working in a smaller company. In addition, to be a good fit for this opportunity you will have:
A bachelor's degree.
Solid experience with at least two of the following (you'll learn the ones you don't already know):

Risk management.
Corporate insurance, such as fidelity, surety, liability, property, etc.
Workers compensation. Quick question for you - click here

Experience working with brokers and the ability to "speak the language" of risk management, insurance, etc.
Familiarity with claims administration.
Strong computer skills and proficiency with MS Office.
Solid interpersonal and communication skills.
Exceptional attention to detail.
A willingness to "roll up your sleeves" to accomplish goals.
Preferred but not required:
Associate in Risk Management (ARM) designation.
Existing contacts among brokers and vendors in risk management and / or insurance.
Experience implementing systems and / or processes.
Familiarity with human resources and / or payroll applications.
The Role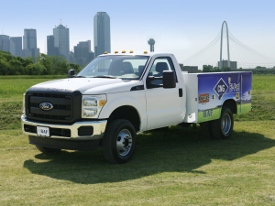 You will report to the Vice President, Administration, who oversees Risk Management, Human Resources and Facilities Management. Your overall objectives will be to administer risk and insurance programs, report and analyze insurance related data, and control risks and losses. In addition, you will identify opportunities to automate processes into a central system (we're currently doing most of the administration in Excel), and recommend and implement that system.
To give you just a sampling of your activities, you will:
Administer insurance programs such as fidelity, surety, liability and property. This will include selecting appropriate techniques and implementing programs and policies to minimize loss, such as avoidance, loss prevention and reduction, retention, grouping of exposure units, and transfer.
Administer the Workers Compensation program, including conducting claims investigations; acting as liaison among medical providers, injured employees and department supervisors; reviewing and settling claims; and more.
Analyze and classify risks as to frequency and potential severity, measure the financial impact of risk on the company and assist with selection of appropriate techniques to implement programs and policies to minimize loss. Quick question for you - click here
Participate in insurance negotiations, assist with the selection of insurance brokers and carriers, and place insurance.
Prepare operational and risk monthly and quarterly reports for management analysis.
Assist with policy renewals, claims, issuance of certificates, budget planning and risk minimization programs.
Work with other departments to establish and maintain a centralized database for collecting operational risk related loss information for loss trending and development.
Create and maintain loss reporting policies and procedures as directed by management.
Maintain all risk management databases, insurance and policy files.
Administer corporate documents/offsite storage to assure retention of documents as required by law
Work with operations to ensure company fleet vehicles are properly listed on schedules.
And more.
Note: this description is intended to give you a general overview of the position and is not an exhaustive listing of duties and responsibilities.
Pictured: BAF Technologies, part of Clean Energy, is the leading provider of natural gas vehicle systems and conversions in the United States and supports global clients with alternative fuel systems. Its vehicle conversions include taxis, limousines, vans, pick-up trucks and shuttle buses.
Why Clean Energy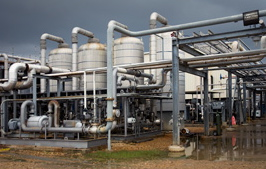 Strategic impact
-- we take a proactive approach to risk management and you'll play a key role in ensuring our risk programs keep pace with our ongoing growth . . . today and into the future. You'll help the executive team build solid programs and contribute to our innovative entrepreneurial approach, such as supporting acquisitions and other new business opportunities.
Professional development
-- given the breadth of the role and the diversity of our company, there are at least a few things you'll learn. You also will gain a broad global understanding of our business, which will serve you well as your career evolves. Our short-term goal is for you to assume complete ownership of the risk management function. A longer-term goal, depending on your aptitude and performance, is for you to take on additional areas of responsibility.
Diverse challenges
-- no two days will be the same in this position. In the morning you may review contracts, in the afternoon meet with the Safety Manager and tomorrow you might work with a broker on claims. You might go several weeks without a claim of any kind and then, all at once, find three or four on your desk. You'll administer programs covering people, buildings, vehicles and other assets.
Solid growth, fresh momentum
-- Clean Energy has the right solutions at the right time, as more and more organizations are exploring alternative fuel vehicles and solutions. And that growth is accelerating:
We recently entered into a partnership with Chesapeake Energy Corporation, the nation's second largest natural gas producer, to develop America's Natural Gas Highway (ANGH), a network of 150 liquid natural gas fueling stations at Pilot Flying J Travel Centers throughout the US.
In mid-November 2011 Clean Energy shares rose more than 15% in response to the introduction of new US Senate legislation (the New Alternative Transportation to Give Americans Solutions Act of 2011) offering tax credits and other incentives to promote the development of natural gas as an alternative transportation fuel. Clean Energy is ideally positioned to take advantage of these incentives.
Proven strong leadership
-- you will join a team of accomplished, seasoned professionals at Clean Energy, led by Andrew Littlefair. Mr. Littlefair served as President of Pickens Fuel Corp (PFC), predecessor company of Clean Energy, which he co-founded in 1997 with Boone Pickens and was Staff Assistant to then President Ronald Reagan in the Office of Presidential Advance from 1983 to 1987. Our executive team's profiles can be viewed at
CleanEnergyFuels.com.
.
Excellent compensation
-- in addition to a competitive salary and incentive bonus program, we offer a comprehensive benefits package that includes all you would expect plus some pleasant surprises, such as a discretionary match on our 401(k) plan -- in four of the last five years the company has matched 50% of the employee's annual contribution. We also have an onsite fitness center staffed by a personal trainer.
Pictured: Clean Energy Renewable Fuels (CERF) develops and produces biomethane energy resources from landfills and other organic waste facilities. While natural gas is 23% cleaner in carbon emissions than diesel in heavy-duty vehicles -- and far cleaner in NOX and PM emissions -- biomethane enables an 88% reduction in carbon emissions when displacing diesel or gasoline.
Keys to Success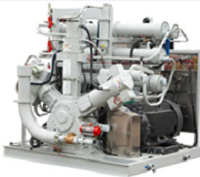 Your technical knowledge will be essential, but just as important will be your interpersonal skills. We'll look to you to be proactive about establishing yourself as a value-adding business partner, and you'll need a collaborative approach as well as the ability to influence and motivate others. You also will need to back up your ideas with compelling arguments and / or solid business cases; at the same time, in some situations you may need to be assertive. You'll need robust attention to detail but also a strong grasp of the bigger picture and how the details fit into it. As we transform from manual to automated processes, you'll need to be willing to get hands-on in order to achieve your goals.
Pictured: IMW, another subsidiary, manufactures and services advanced natural gas fueling compressors and related equipment that is sold to station operators and commercial fleets in over 20 countries. The company operates a manufacturing facility at its headquarters near Vancouver, BC, Canada, as well as a second manufacturing facility in Shanghai, China.
About Clean Energy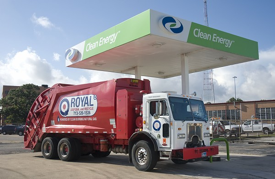 Taking the Lead in Clean-air Transportation
Clean Energy has a broad customer base in the solid waste, transit, ports, shuttle, taxi, trucking, airport and municipal fleet markets, fueling more than 25,000 vehicles at more than 270 strategic locations across the United States and Canada.
We own and operate LNG production plants in Willis, Texas and Boron, California with combined capacity of 90 million LNG gallons per year, and that are designed to expand to 120 million LNG gallons per year as demand increases. Natural gas is cleaner, cheaper and an abundant American resource, making it the compelling alternative to gasoline and diesel for transportation.
We are building
America's Natural Gas HighwayTM
, a network of stations initially planned to comprise approximately 150 LNG truck fueling stations connecting major freight trucking corridors across the country.
The Clean Energy vision extends beyond servicing the high fuel-use requirements of fleet operators. We are committed to helping businesses access the measurable advantages of clean-fuel solutions. Simultaneously, we are committed to protecting our environment as the leader in clean-air transportation. Clean Energy has proven that business and environmental goals can indeed find common ground, with mutually profitable results. Our vision and efforts have received recognition and awards from business and environmental organizations alike.
Pictured: Clean Energy Finance provides creative financing solutions for natural gas fleet customers in the refuse, transit, trucking, shuttle, taxi and limousine industries. A key component of these successful outcomes is Clean Energy Finance's experience in applying federal and local tax credits to lower the cost of acquiring these low emission vehicles.